In a parallel universe, the program code-named NoiseViewer has hit version 1.75. This enigmatic creation is revealing itself as an experiment in discrete noise patterns.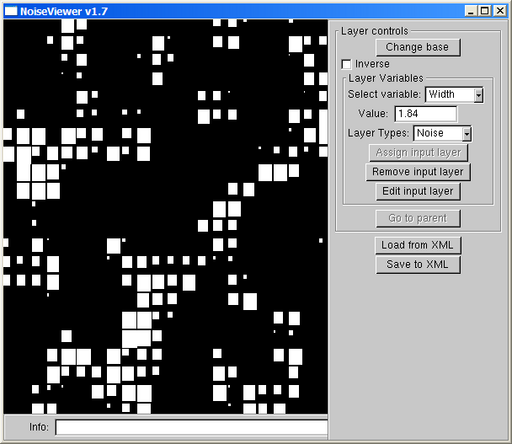 Exploring endless noise-driven squares, representing the future construction site of but a tiny portion of the megastructure.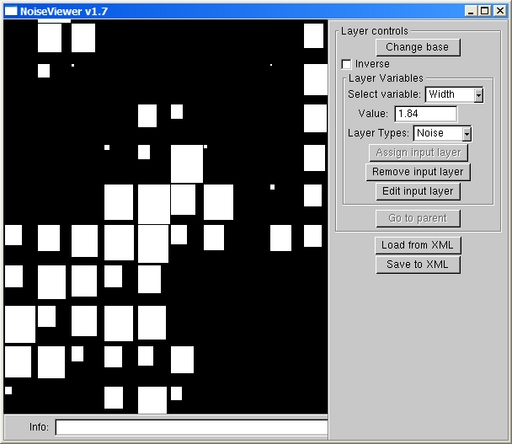 An executable is available for download, as well as the full source code behind it.
This parallel birth cycle is a product of the Megastructure Development Blog.
this post does not yet belong to any sequences.
re-engineered @ 08:43 AM, Aug 20, 2009 by eli
1 comment